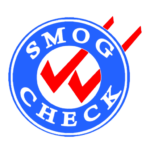 At South Shore Auto Service, we offer cheapest smog test & repair services with our special online offer of Smog Check Coupons San Pedro.
South Shore Auto Service has been a trusted name in the automotive industry for many years. A certified shop must meet the rigorous standards for cleanliness, proper tools, appropriate technical training, and required technician certifications. South Shore Auto Service is an auto repair facility that meets and maintains all of these professional standards.
In addition to having an impeccable repair shop, our certified facility must have a favorable opinion rating amongst its customers. We specialize in transmission service and repair, engine repair, tune up, tire change, tire repairs, tire sales, car alignments, car shocks service, car break service, and free checkup engine light.
Our certified technicians are well trained to diagnose and resolve any issue that you experience from a basic oil change to more complicated auto repairs. The quality of auto repair and maintenance services coupled with customer service is directly attributed to our certified technicians and our team members. We offer the latest in technology so our team can quickly diagnose issues and perform necessary automobile repairs right, the first time.Our capabilities allow us to diagnose and correct your automobile troubles and performance issues accurately and quickly.
Reliable Smog Testing!
We have the latest equipment for smog testing! Our smog checks are completely reliable. Our well-maintained smog equipment never produces false readings that would cause you to get work done unnecessarily!
DMV smog station offers smog check
Smog test for all vehicles
DMV smog check
Smog Smog Coupon and Smog repair
Smog Test & Repair
Smog inspection
Smog testing
Emissions checks
Smog Certification
Diesel Smog Check
Get Driving Direction to Our Smog Station
South Shore Auto Service
2490 S Western Ave
San Pedro, CA 90732
(Corner of 25th & Western – Exxon Mobil Station)
Call now: (310) 221-5242
Business Hours:
Mon – Fri : 8:00 am – 5:00 pm
Sat : 8:00 am – 3:00 pm
We also offer :
Smog Test, Smog Inspection, Smog Check Coupons San Pedro.